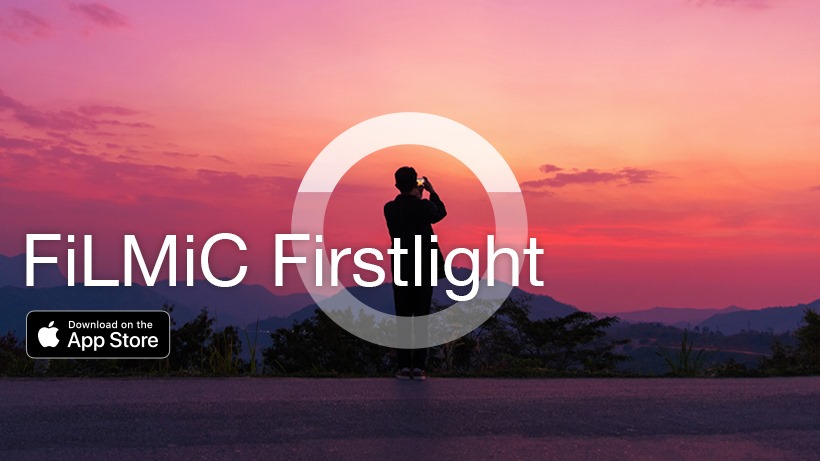 Filmic Firstlight is a revolutionary mobile photography app from the makers of the class-leading Filmic Pro cinema video camera that makes live photography fun and creative. Download for FREE right here!
Firstlight combines custom film simulations, adaptive film grain, and Filmic Pro's famous live analytics to offer an advanced front-end camera experience like no other. Fast, easy, and intuitive, Firstlight lets you envision and capture your best moments in-camera without having to spend hours editing your photos later. Just shoot and share; it's that easy!
Firstlight offers a comprehensive set of capabilities free of charge to empower your mobile photography, including:
ADVANCED IMAGE CONTROLS
– Fast, intuitive focus and exposure controls: Tap the screen to set focus/exposure, tap again to lock.
– AE Mode: Included is our proprietary Auto Exposure mode for setting shutter/iso combination.
– Cross-swipe manual controls: The most intuitive way to manually adjust focus and exposure. Swipe across the image to dial in your perfect shot. Swipe up and down to adjust exposure. Swipe left and right to adjust focus.
– Reactive analytics: A foundation feature of Filmic Pro and now in a photo app. Manually adjusting your focus and exposure will automatically apply focus peaking or zebra stripes to make sure you get your shot just right.
– RGB Histogram: Dynamically shows the exposure profile of the image across all color channels.
GET THE LOOK YOU WANT
– Vintage film simulations: The magic of Firstlight is in our realistic tributes to authentic film stocks. A range of film simulations are included for free with the app.
– Film grain: Apply natural looking film grain effects to give your photos that 'film look'. Medium grain is included as a free option.
– Vignette: Apply a subtle dark vignette to your image. Medium vignette is included as a free option.
– Lens selector: Quickly switch between all available lenses on your device. Go from telephoto to ultra-wide with the tap of a finger.
PROFESSIONAL CAMERA TOOLS
– Burst mode
– Timer
– Flash
– Grid overlays
– Aspect ratios: 4:3, 16:9, 3:2, 1:1, 5:4
– Expanded shadow detail
– JPG or HEIC Selection
– HDR control (This feature supported by iPhone Xs Max, Xs, Xr and newer)
– Volume button shutter and support for most Bluetooth camera shutter remotes
– Filmic Pro quick launch button (for owners of Filmic Pro)

FIRSTLIGHT PREMIUM (with paid subscription)
Upgrade to unlock the full potential of Firstlight with the following capabilities:
– Shutter and ISO priority modes: In addition to AE you can set specific Shutter Speed or ISO values to adhere to and let the app automatically adjust exposure for the unlocked value.
– Expanded film simulation options: More realistic film simulations and more to be added in the future for paid subscribers.
– Film grain: Fine, coarse and ISO adaptive options in addition to medium
– Adjustable vignette: Low, medium, and heavy options.
– Configurable burst mode
– Anamorphic adapter support
– RAW: DNG and TIF formats
– Custom Function button
– Custom live analytics
– Configurable Focus and Exposure controls
– Embedded copyright

SUBSCRIPTION DETAILS
– A subscription is available for purchase within the app for unlimited access to all device-supported features and content.
– Monthly and yearly subscriptions are available. Yearly subscriptions are offered at a discounted rate as compared to twelve months of the monthly subscription. Details are available from within the app.
– Subscriptions are billed monthly or annually depending on the selected subscription plan. All subscriptions auto-renew unless canceled with 24 hours prior to the end of the current subscription period. The subscription fee is charged to your iTunes account at the time of purchase.