Introducing Filmic/Frame.io C2C Compatibility
Filmic Legacy
VERSION 6
Filmic Pro is the first cinema camera app to be Frame.io C2C-compatible. 
Introducing Filmic/Frame.io C2C Compatibility
Introducing Filmic/Frame.io C2C Compatibility
Elevating the Mobile Cinematography Experience
10-Bit SDR and LogV3
Filmic Pro unleashes the maximum dynamic range of your mobile device with 10-bit SDR capture capability and a new LogV3 gamma profile that enables the ultimate color grading experience for filmmakers. With the most 10-bit options available to filmmakers, Filmic Pro is the ideal Mobile Cinema Camera app for your devices.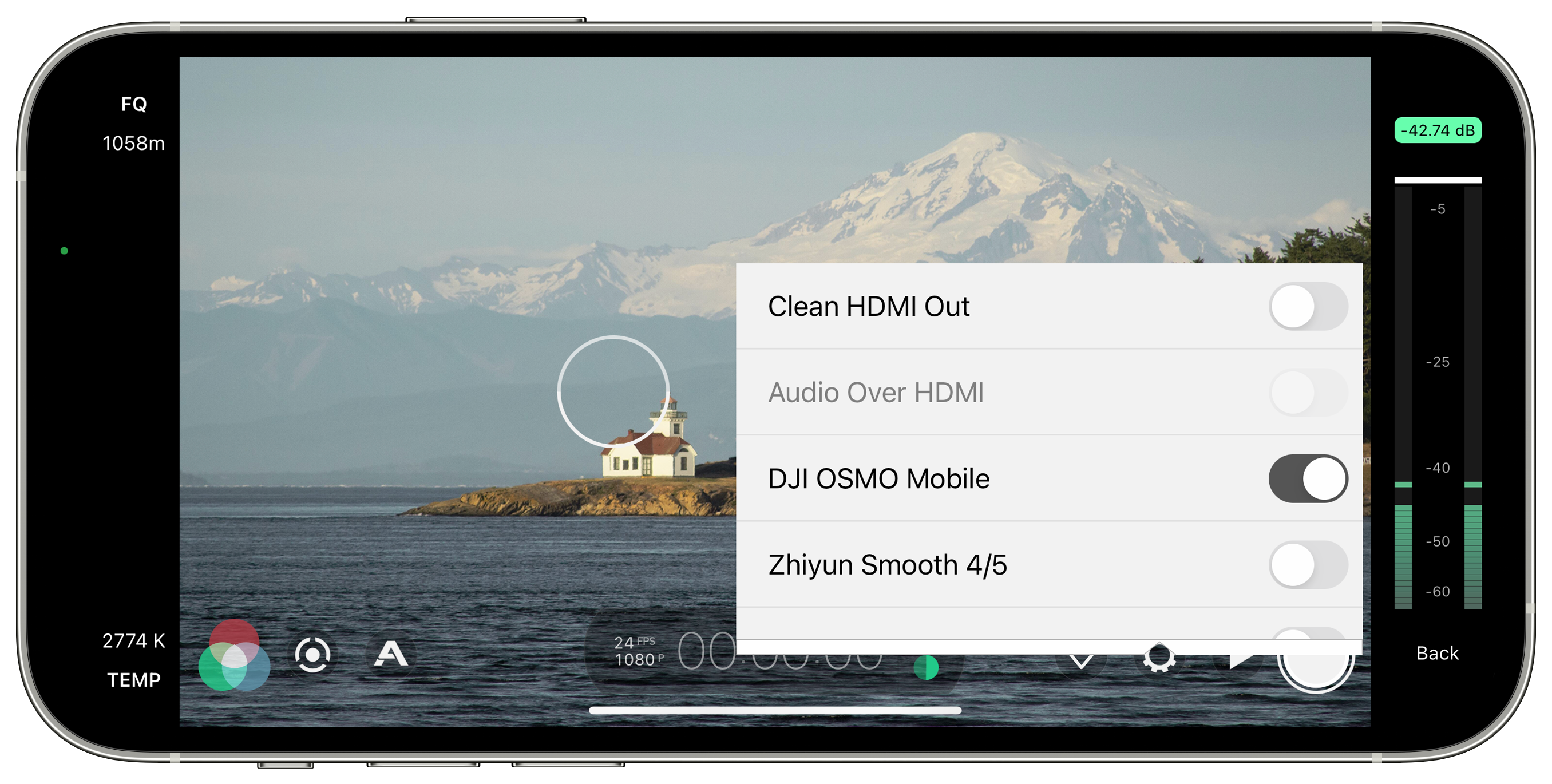 Gimbals
Filmic Pro supports all of the class-leading gimbals including the DJI Osmo Mobile 1, 2, and 3, as well as the new OM 4 and OM 5; the Zhiyun Smooth 4 and Smooth 5; and the FreeFly Movi Cinema Robot.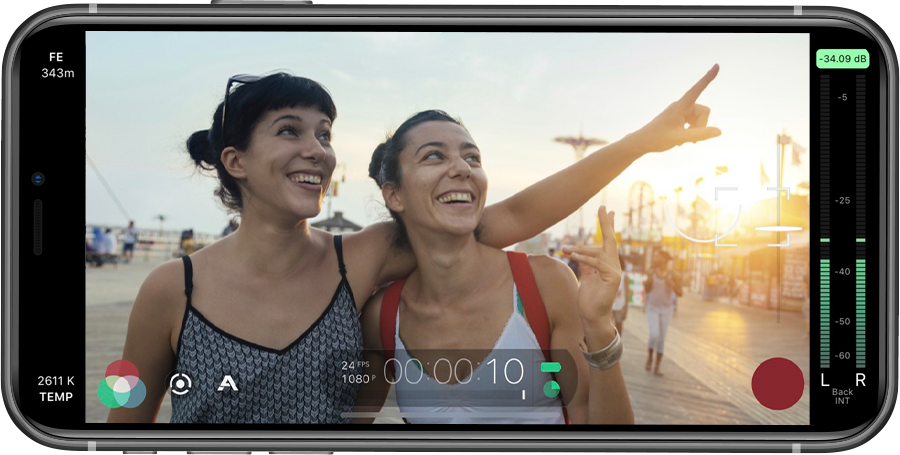 Premium Audio Controls
Getting good audio is "half the picture," and with Filmic Pro you can record in maximum mobile fidelity with our class-leading audiometer, headphone monitoring, and stereo external microphone support.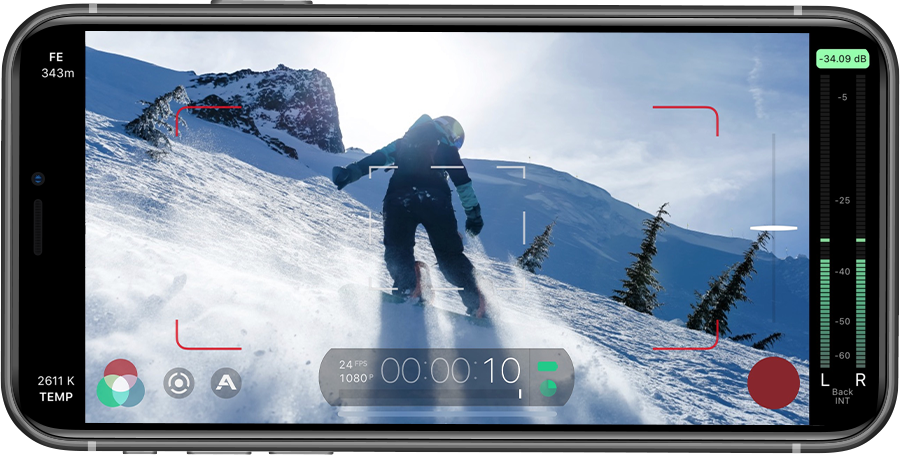 Auto Mode
For fast-moving shots on the go, Filmic Pro has an ultra-responsive Auto Mode with center-weighted focus and full-frame exposure sampling.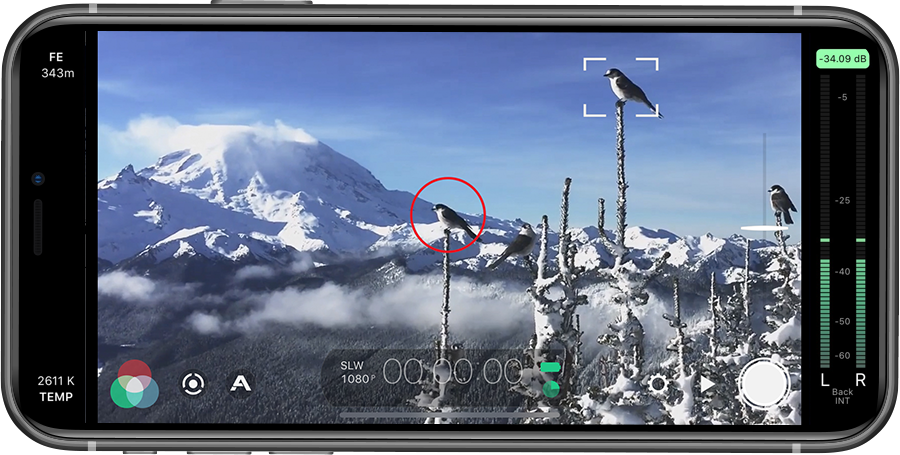 Redesigned Reticles
If simplicity is your thing, the redesigned reticles allow for tactical drag, drop focus, and exposure control.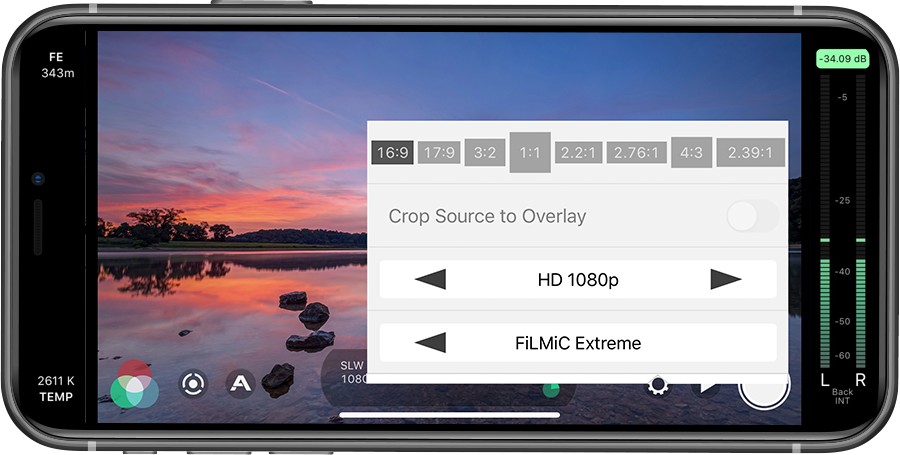 Bitrate
Whether you're going to the big screen or millions of smaller screens online, if you care enough to color grade to get the look you want, then Filmic's Extreme Bitrate feature gives you up to 140Mbps of data-rich footage that will hold up to the rigors of color correction.
Aspect Ratios
Shoot in landscape or portrait, square, 4:3, widescreen, super widescreen, and more for the perfect aspect ratio to tell your story, however intimate or epic in scale.
Filmic Legacy Advanced Features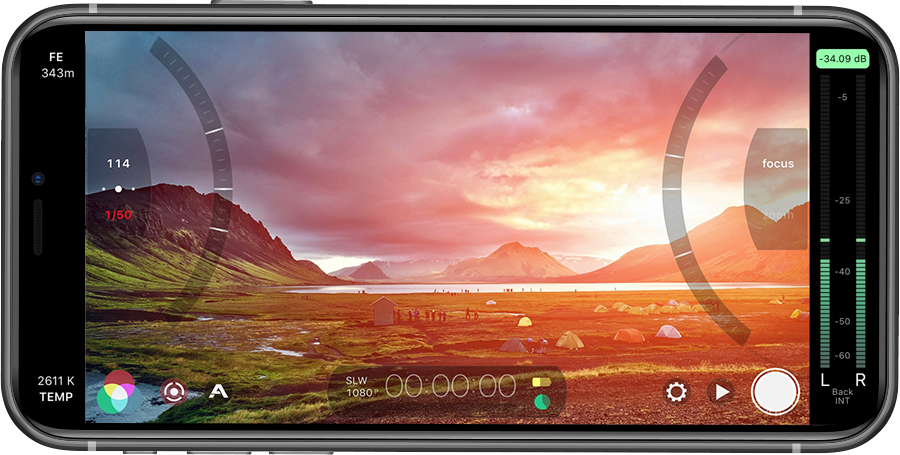 Manual Arcs
Professional-grade manual arcs give you precise control over the full range of your image, allowing you to pull focus like a Hollywood pro, as well as perform variable speed zoom moves for maximum creative control.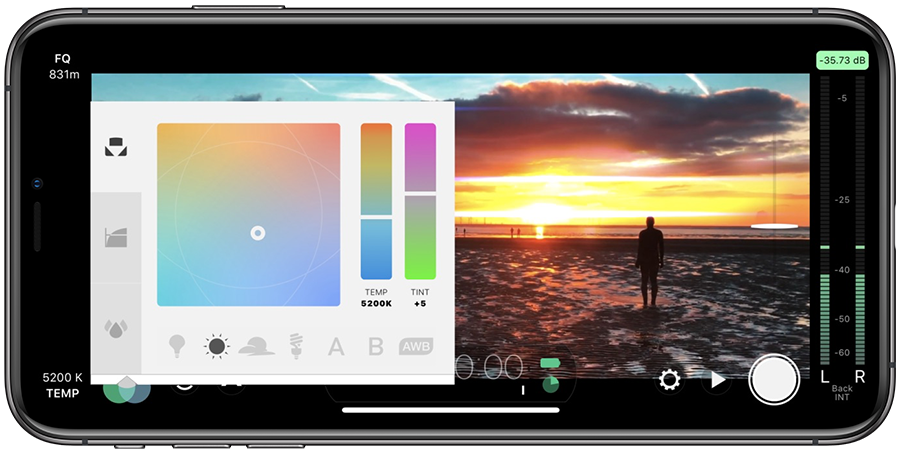 Imaging Panel
Control the whole look and feel of your film with granular control of white balance, isolated temperature & tint controls, and a host of easy presets for all of the most common shooting environments.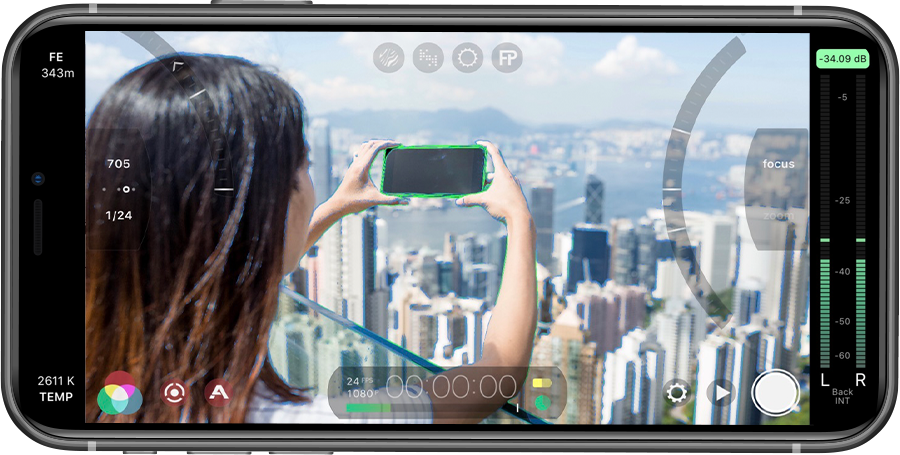 Focus Peaking
Nailing focus can be difficult on a smartphone due to small screens and often challenging lighting environments. Filmic Pro's Focus Peaking live analytic takes all the guesswork out of where to find your area of critical focus.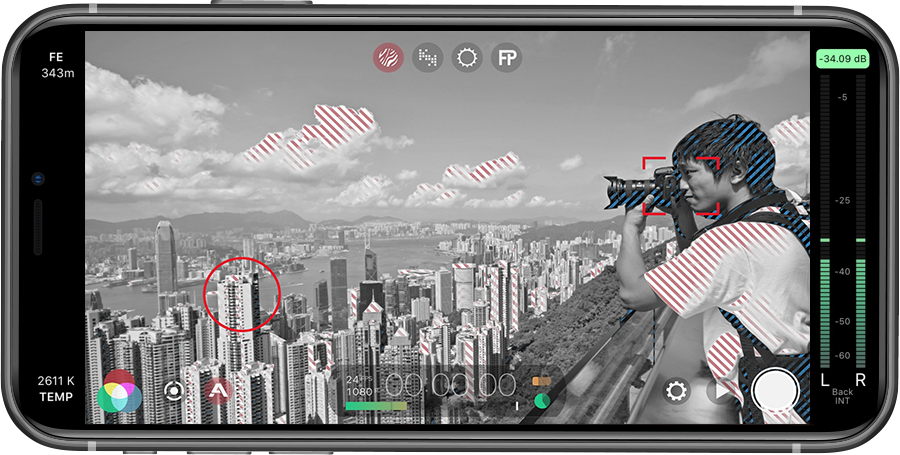 Zebras
Whatever your favorite animal, zebra (or tiger) stripes are the industry standard for quick and responsive exposure analytic for assessing IRE values.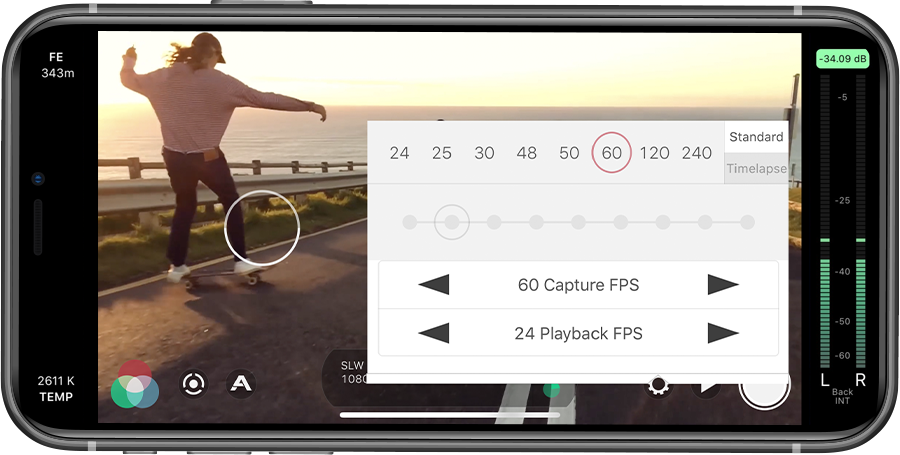 Frame Rate
Filmic Pro shoots at a default 24 progressive frames-per-second for a true, cinematic look and feel to your footage. Filmic Pro also allows a user to shoot anywhere between 1 and 240 frames-per-second, with an infinite number of combinations for precise and unique slow/fast motion effect shots.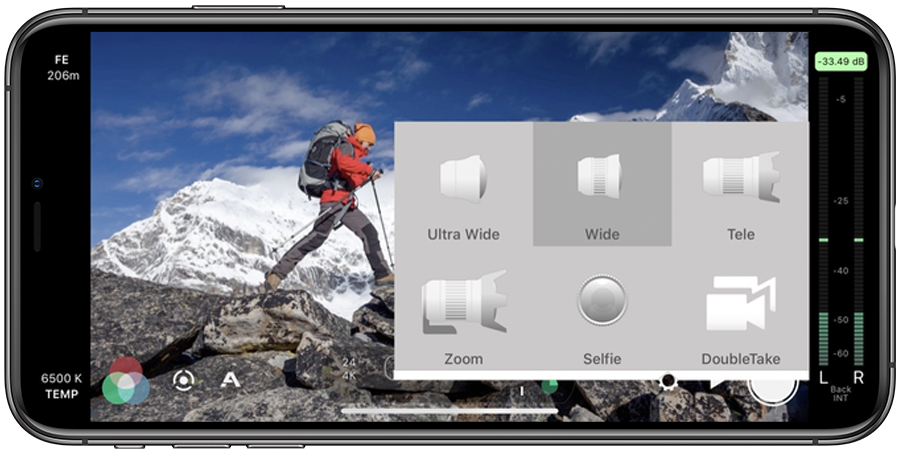 Manual Lens Array
Filmic Pro treats each of your available lenses like a premium prime lens with full control over each.
Filmic Legacy Professional Features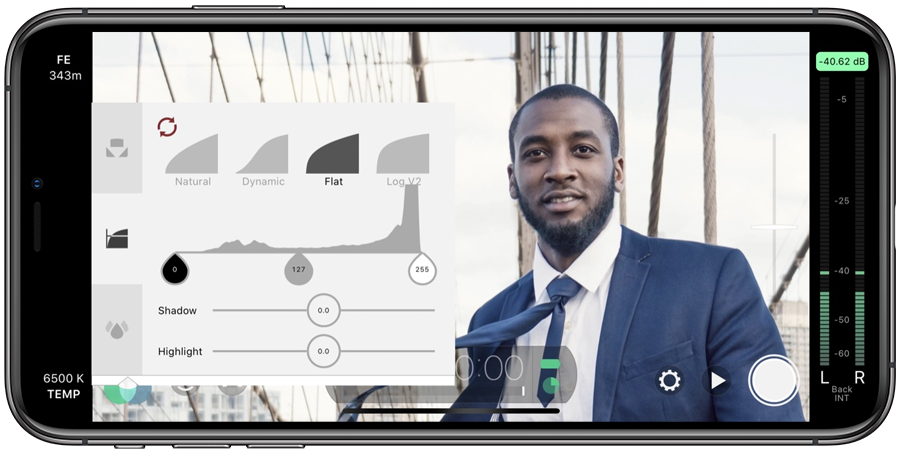 Flat/LOG
The next step in the evolution of becoming a master mobile shooter is tapping into the power of Flat and LOG gamma curves for more latitude, better skin tones, and 1 to 2.5 stops of extra dynamic range.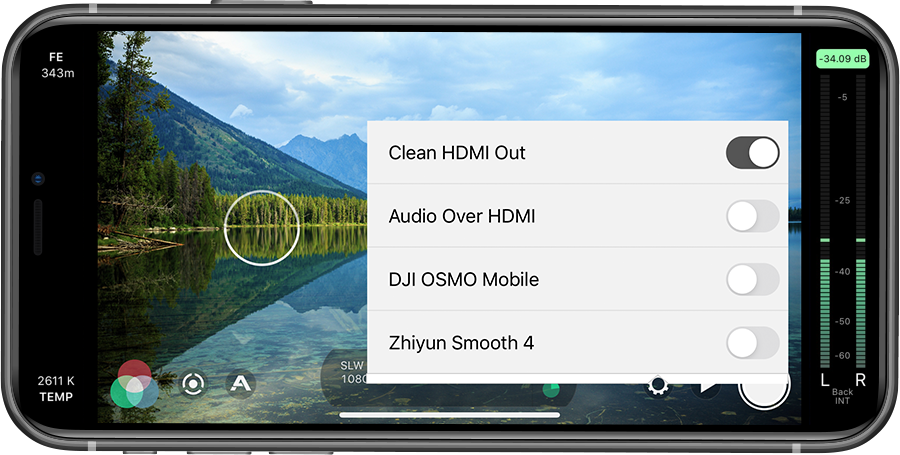 Clean HDMI Out
Filmic Pro's most recent 6.12 update offers streamers a great new high-definition webcam to add to their livestreaming studio.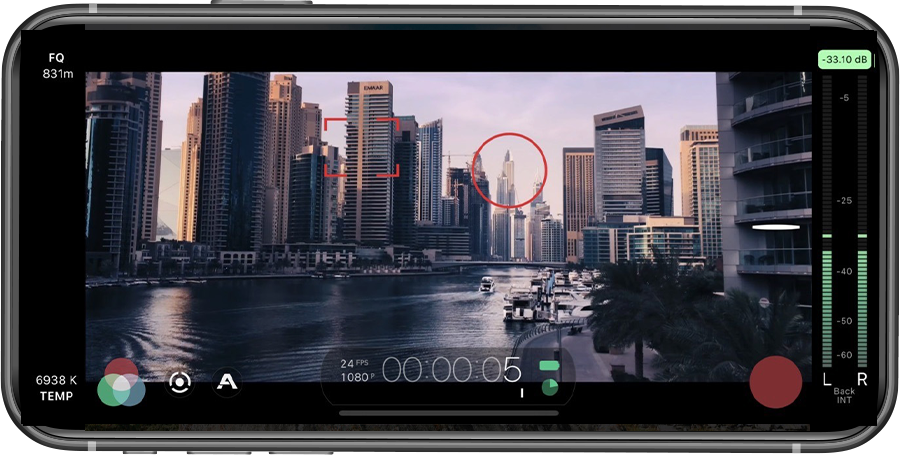 Anamorphic Lens Support
Shoot widescreen anamorphic with support for both 1.33x and 1.55x anamorphic lenses from all your favorite vendors. Desqueeze in-app or preview only and de-squeeze in your preferred NLE.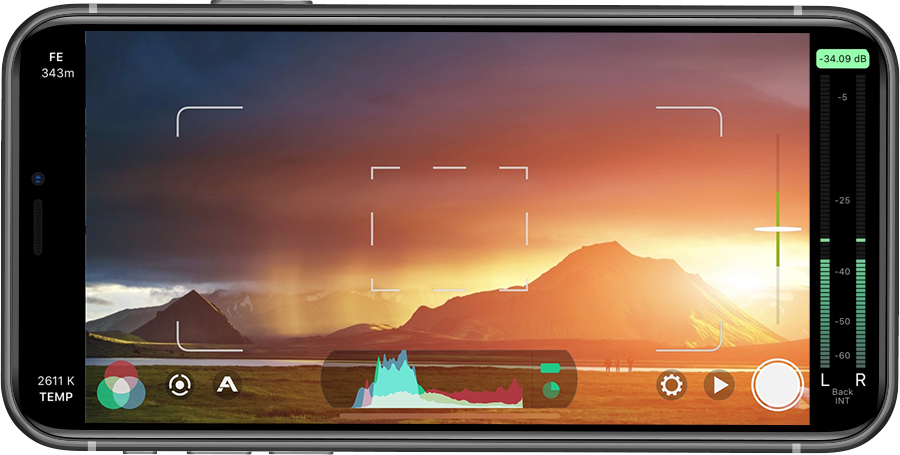 Histograms
Pro shooters will love Filmic Pro's luminance and RGB Histograms as well as a RGB Waveform monitor for getting a detailed view of their composition.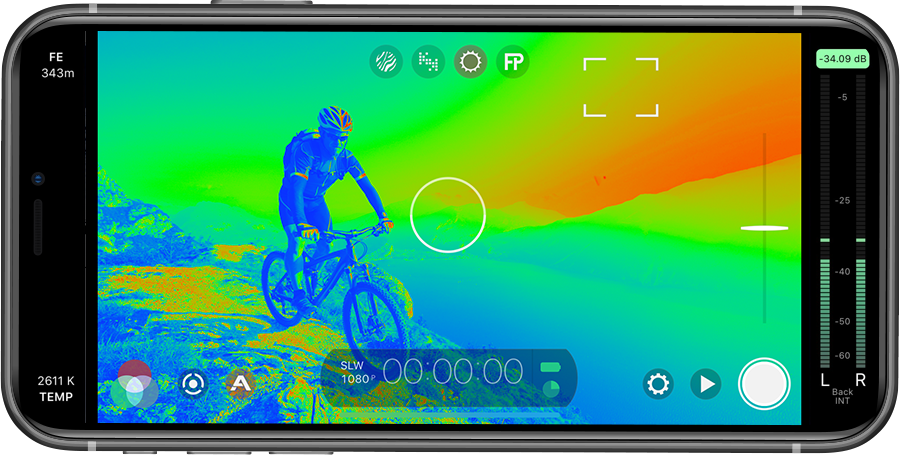 False Color
False color maps give the user a pixel-by-pixel assessment of the exposure value of their entire image. With green being good, and red & blue indicating areas of bright or clipped dark exposure zones.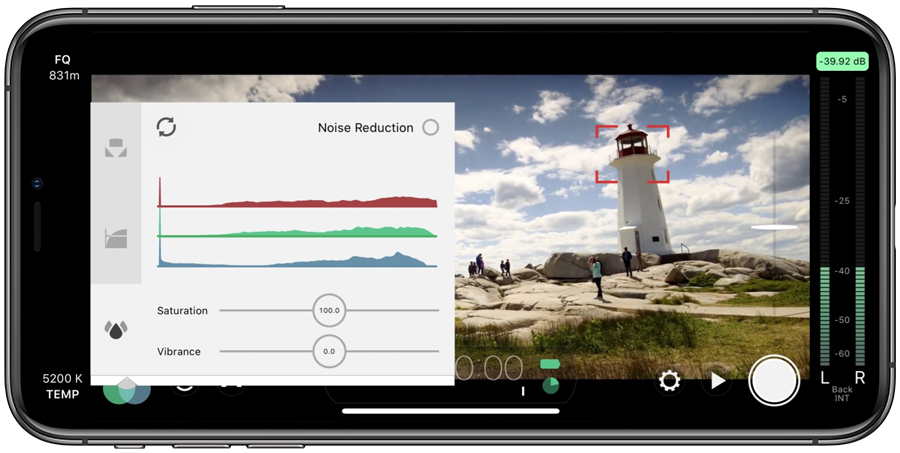 RGB Config
Create your own expressive look with full control over the Red, Green, and Blue color channels.
Filmic Legacy + Filmic Remote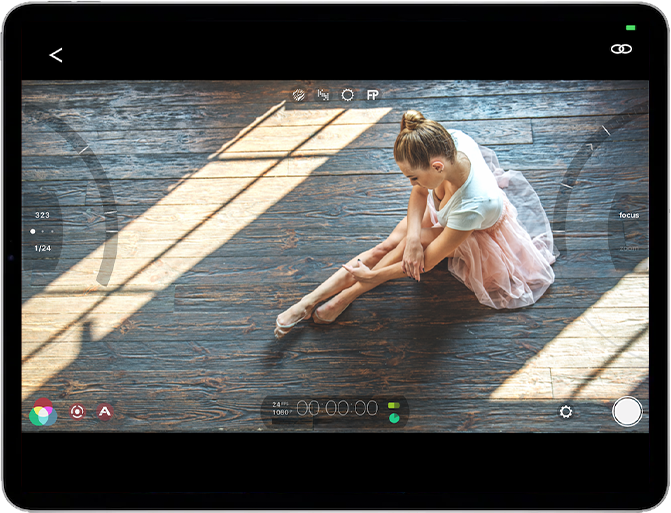 Control Mode
Control Mode gives you a clone of the Filmic Pro interface on your wireless device so you can control focus, exposure, white balance, record operations, and live analytics from your Remote device.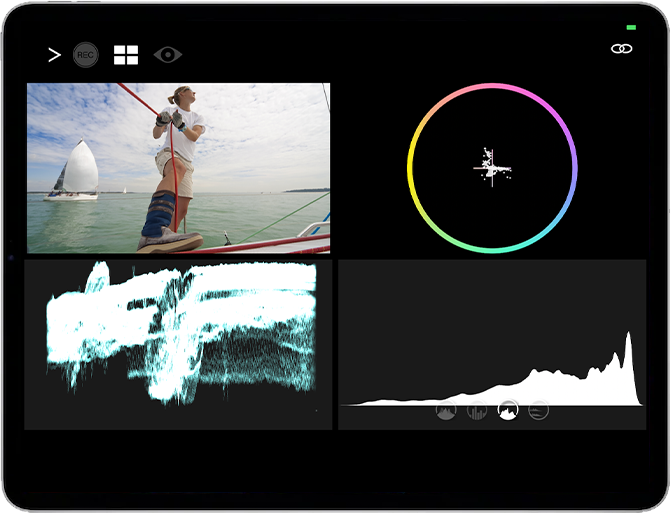 Monitor Mode
Monitor Mode gives you access to a whole range of professional-grade analytic tools including waveform monitor, vectorscope, and four selectable histograms: luminance, zone, RGB channel, RGB composite, as well as a video preview so you never lose sight of your subject.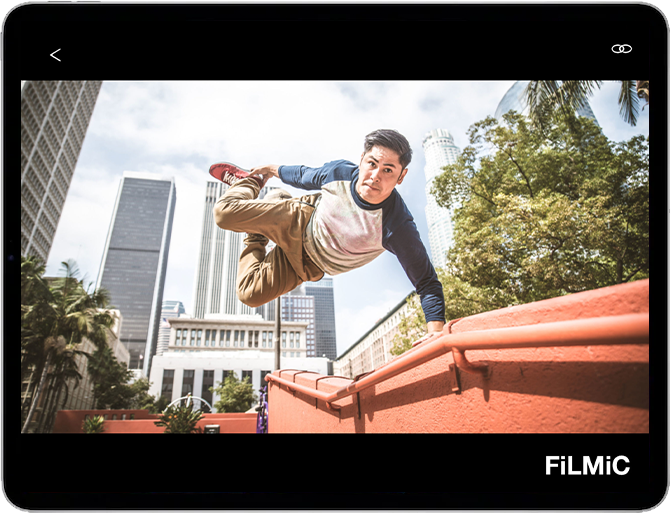 Director Mode
Director Mode offers a clean video out for the director, producers, crew, or client to watch the scene unfold without the distractions of the camera interface.
get the entire
Filmic Pro Suite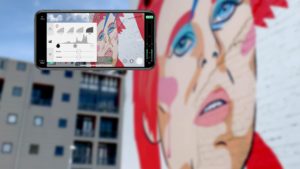 Dynamic Range with LogV2/V3
Transforms the latest 8-bit and 10-bit devices into the ultimate cinema camera.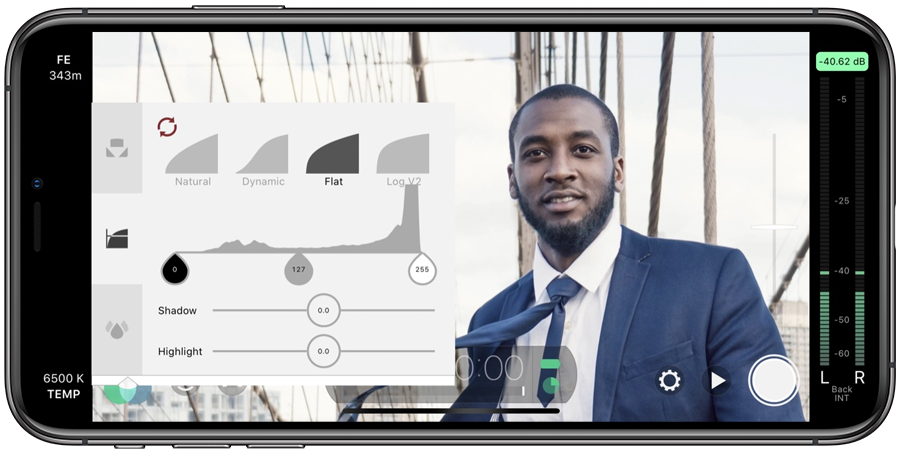 Filmic Pro LUTs
deFLAT and deLOG LUT pack
Maximize dynamic range for unparalleled control in post-production color grading.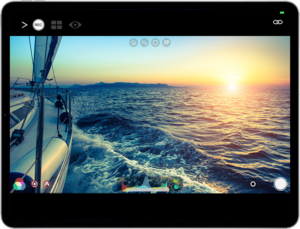 Filmic Remote
Powerful trimodal control
Wireless controls, live analytics, and video monitoring for your iOS & Android devices.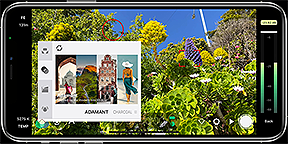 Film Looks
In-Camera Filmic Aesthetic
Inspired by classic film stocks and the iconic films on which they were shot. Three unique packs available as in-app purchases.
"Filmic Pro puts true professional-quality videography at your fingertips."
—App Store Editor's Choice
"Filmic Pro is packed with features designed to turn your smartphone into a professional video camera."
"Filmic Pro is the best camera app I have ever experienced on my iPhone."
"Filmic Pro is the best video camera for iPhone."
"The best advanced video capture app on iOS."
"Filmic Pro is worth the money! I purchased the bundle!"
"Filmic Pro is worth the money! I purchased the bundle!"