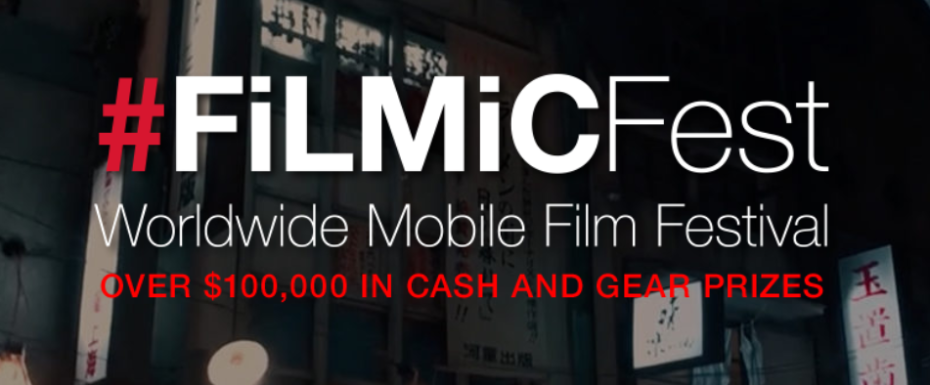 We're thrilled to announce the Grand Prize Winner of the 2019 #FilmicFest Worldwide Film Festival!
Congratulations to Taiwanese filmmaker Ming-Yi Liao for winning the Grand Prize in the fourth annual #FilmicFest Worldwide Mobile Film Festival! Ming-Yi's winning film, PARKING, is an engaging look at one man's epic struggle to perfectly park his car. This seemingly simple concept explores deep themes of mental health, isolation, and perfectionism with a droll wit and a dash of dark humor all in under five minutes.
Shot on an iPhone XS with Filmic Pro, PARKING makes a compelling case for the power of mobile filmmaking, placing the smartphone at the center of the next wave of professionally-produced content from filmmakers around the world.
Now in its fourth year, #FilmicFest received a record-breaking 1552 submissions from 84 countries around the world. Film industry celebrity judges (Steven Soderbergh, Rachel Morrison, Matthew Cherry, Sean Baker, SallyAnne Massamini, and Jed Brophy) selected PARKING from among finalists in six categories, including Fiction, Documentary, Music, Travel, Experimental, and Made-On-Mobile.
Grand Prize winner Ming-Yi Liao will receive a $25,000 production grant and category finalists (including Liao) will each receive a gear package valued in excess of $10,000.
The 2019 #FilmicFest contest was sponsored by leading companies across the filmmaking spectrum. Top-level sponsors Sennheiser and LumaTouch each contributed significant amounts to the Grand Prize production grant and the following companies furnished gear for the winning filmmakers: Adobe, Alight Creative, Aquatech, DJI, Film Convert, FreeFly Systems, Gnarbox, HeliumCine, iOgrapher, Jackery, Joby, Kapkur, Kinemaster, Master Cinematographers, Moondog Labs, Relio, Saramonic, ShotLister, ShoulderPod, Shure, Smarthouse Creative, Struman, Tech Armor, The Music Bed, Think Tank Photo, Vid-Atlantic, and Zhiyun.