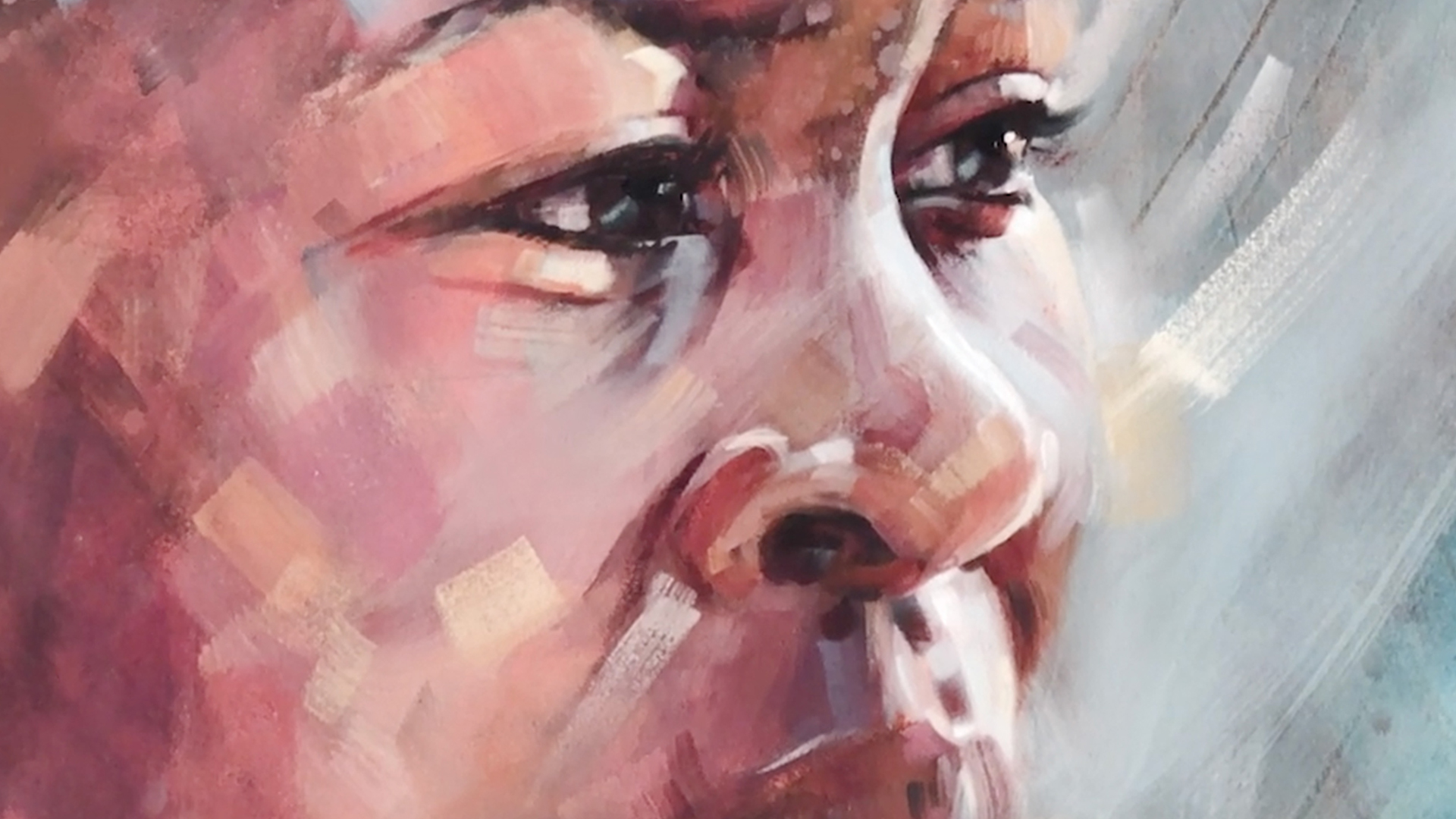 1) What drew you to the story and compelled you to make the film?
I am currently working on an anthology feature of artists in my home province of KZN, South Africa (SA), shot completely on mobile filmmaking equipment. SA has a severe lack of funds and opportunities for artists in general, and I am aiming to highlight this by shooting intimate portraits of artists while using the only tool I have available to me in this country – my phone. Jane Digby was one such artist who agreed to honestly tell her story. The success of the piece is completely down to her being so open and willing to discuss her experience. Without her engaging spirit and complete faith in me (someone she'd just met, I might add), this film would never have been made.
2) What prompted you to make the decision to shoot your film with Filmic Pro on a smartphone instead of a traditional camera, and was this your first experience using our app?
The documentary of Jane Digby was the first time I had used the Filmic Pro app. We are severely limited in opportunities in South Africa with regards to filmmaking, so my phone and the app are honestly all that was available to me at the time. I went to film school in Canada with a specialization in directing and post-production, so my experience with being my own cinematographer is limited. But Filmic Pro was so incredibly easy and intuitive to use that I am now a full convert to mobile filmmaking. With the lack of opportunities, funding, and interest in promoting filmmakers and artists in this country, Filmic Pro has provided a lifeline and outlet for me to continue my passion for storytelling. For this, I will be forever grateful!
3) Describe the experience of shooting your short film with mobile devices and Filmic Pro?
Shooting with Filmic Pro is so easy and intuitive. The app employs the traditional film tools that I am used to, but all these functions are easy to locate and implement, unlike a traditional cine camera. I was also super impressed by the ability to shoot log and have 4K resolution raw files that I could grade in a pretty traditional sense. I also used a Joby GorillaPod and a larger tripod for some shots with a matte box for dealing with some lighting conditions.
4) What did shooting on a smartphone allow you to do that you otherwise might not have been able to?
The setup I used was ridiculously easy to move around and capture spontaneous moments. In documentary filmmaking, flexibility and spontaneity are priceless, especially when trying to capture the truth of someone's daily routine and an artist's process. The flexibility and intuitive nature of Filmic Pro is honestly a game-changer for independent filmmaking. There are so many worthwhile stories out there that are being developed by passionate filmmakers with very few resources. Mobile filmmaking is a huge, marvelous step in the direction of equality of opportunity in the industry; a place where privilege, nepotism, and exclusivity are still so rife.
Most importantly, shooting on a smartphone allowed me to enter this year's FilmicFest, where Jane Digby won the documentary category. This experience has given me the exposure that someone in my position could only dream of and has provided me with the most amazing prizes that will enhance and encourage my mobile filmmaking endeavors. Filmmakers in this industry so often have to deal with rejection, scams and dishonest competitions, but entering FilmicFest was one of the best experiences of my career. The communication, organization, and execution of the competition were amazing, and I am so grateful for this experience. This opportunity was the greatest part of using a smartphone to shoot my film, and it has changed my whole notion of what is possible in filmmaking.
5) Where has your film screened to date (festivals, etc.)?
FilmicFest is the first festival I have entered with Jane Digby, but I hope to screen the full version at other festivals next year.
6) What is your next project?
I am currently working on an anthology feature film that focuses on artists in my home province of KZN, South Africa. This will be shot entirely on mobile devices and will include Jane Digby. I am also working on my first narrative short to be shot on mobile in my home town of Durban, South Africa.
Instagram: @sjvanbreda
Website: www.sjvanbreda.com