The Filmic crew was in Las Vegas for the 100th edition of the National Association of Broadcasters (NAB) Show, the world's largest exhibition and gathering for the media, entertainment, and technology industries.
Over 65,000 attendees from 166 countries flocked to Las Vegas for the five-day long show with over 1,200 exhibitors highlighting the latest technologies and gear for content creation. NAB serves as a melting pot to meet and connect with old and new friends in the industry and to get a glimpse into where the industry is heading.
While the glitz and fast-paced nature of NAB can be overwhelming, we noticed a few things worth highlighting:
Artificial Intelligence (AI) Permeates Content Creation
While the advent and release of ChatGPT has dominated recent mainstream AI headlines, it is inevitable that the promise of AI finds its way into content creation and media workflows. Adobe leveraged NAB to announce several new AI-driven enhancements for Premiere Pro, Firefly, and After Effects.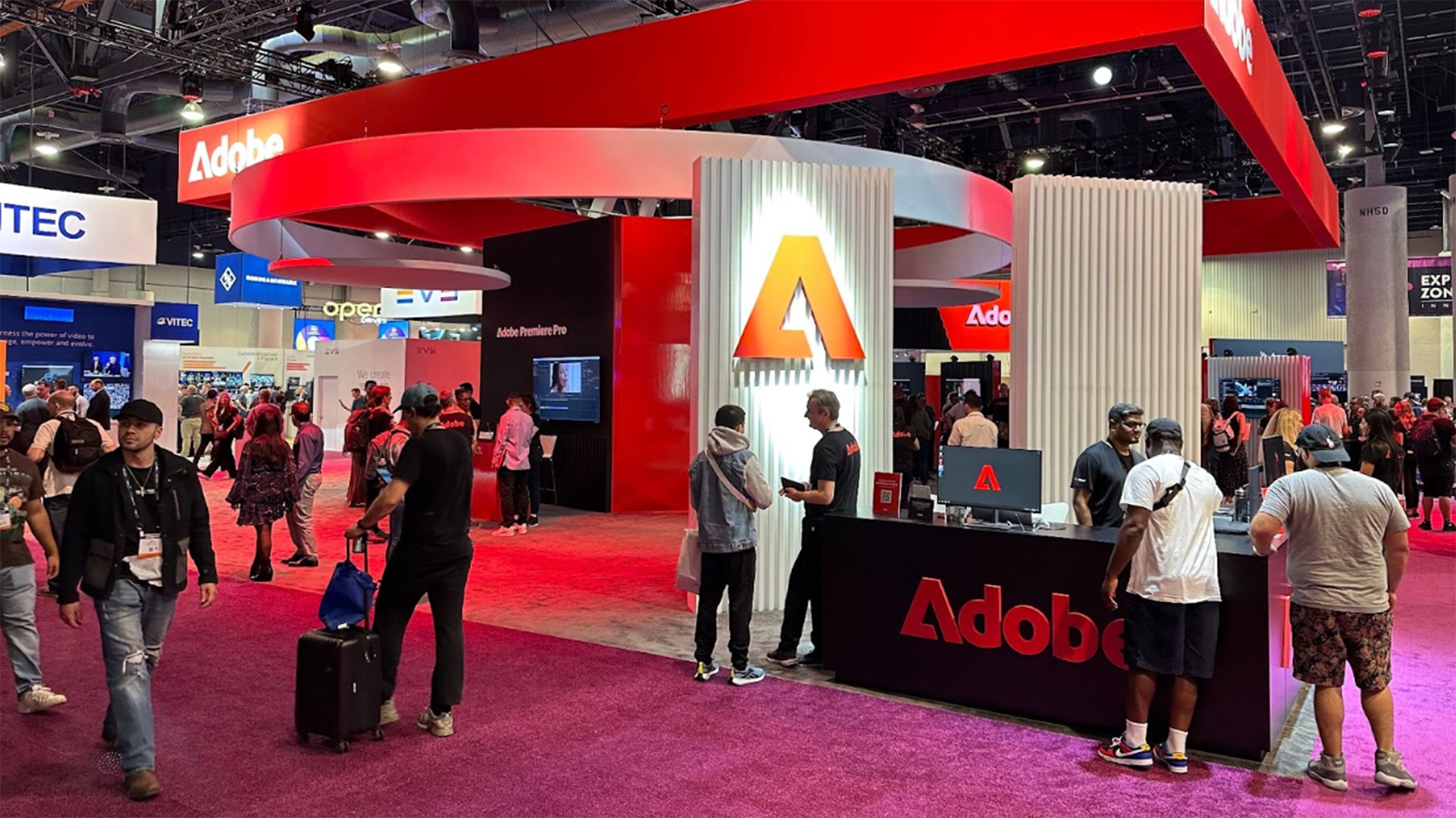 With Premiere Pro, users can now enable automated color tone-mapping and edit videos using text-based queries, the latter feature is especially useful for documentary filmmakers who can quickly sift through interviews faster and make them more productive.
With Firefly, creators can leverage text to generate "new content" by adjusting existing videos such as changing the mood, weather, or even the atmosphere within a video. Adobe's announcements may serve as the dawn of a new era of generative AI, where content of all types – video, audio, photos – can be created on a whim and on command. It seemed like every exhibitor at NAB was trying to pitch an AI angle with their products to jump on the AI bandwagon and not feel left behind.
We saw AI utilized in other useful applications at NAB, such as combatting video privacy (Verimatrix), optimizing media workflows with ChatGPT-like features (Veritone), and improving video streaming quality and latency (IMAX/SSIMWAVE). While AI may enable all kinds of new value creation, there are still dangers to be mindful of with such powerful technology as NAB President and CEO Curtis LeGeyt alluded to in his prepared remarks.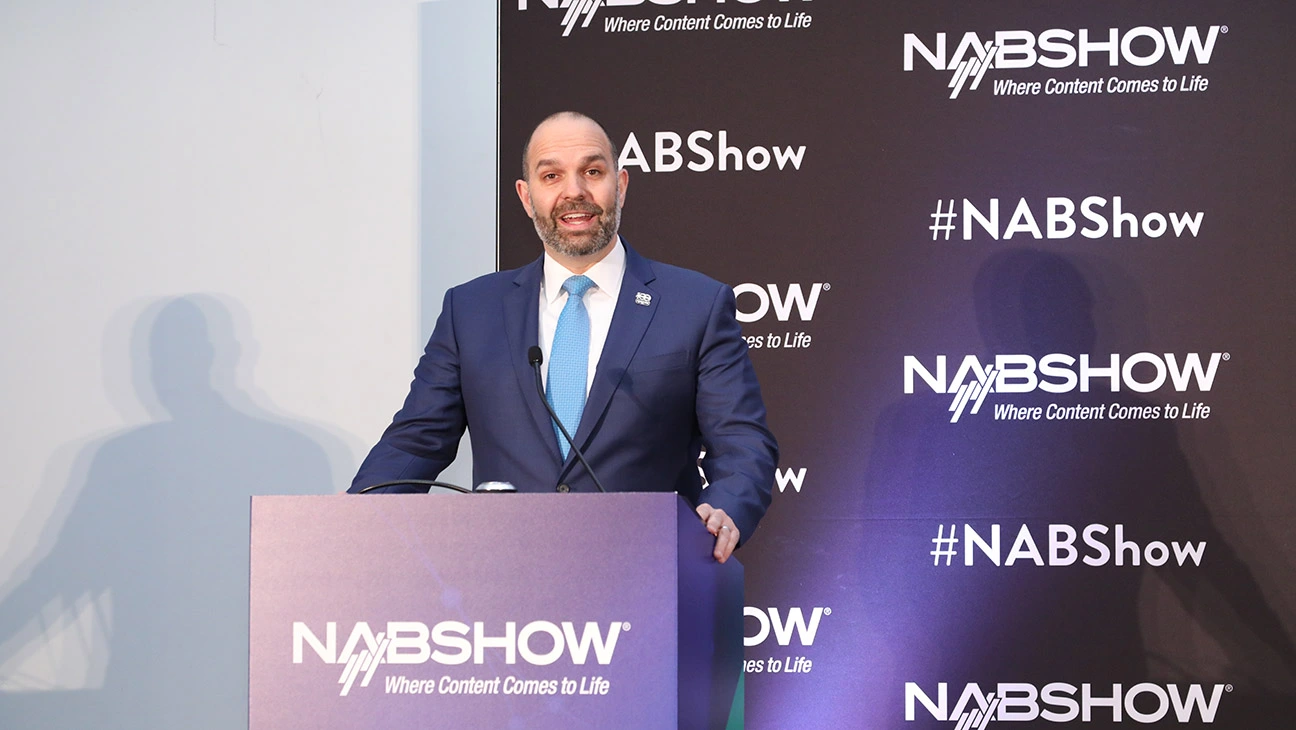 National Association of Broadcasters CEO Curtis LeGeyt. (Photo courtesy of NAB Show)
"

We have been fighting for legislation to put some guardrails on it. We need to ensure that our stations, our content creators are going to be fairly compensated.

"
LeGeyt expressed concerns for big tech players growing more potent with AI capabilities circumventing paths to audience access and monetization, potentially hurting local broadcasters and creators from being fairly compensated. Additionally, the misappropriation of generative AI with regard to image and likeness can potentially wreak havoc. We'll have to see how AI proliferates in the next few years within content and media creation, and hopefully, the corresponding guardrails accompanying it to ensure a healthy creative ecosystem.
Virtual Production Is Making Big Strides
Traditional green screens may become a thing of the past or rather evolving towards virtual production screens (or LED volumes as they are known in industry jargon). We've seen films, shows, and news productions increasingly utilize this technology over the last few years to provide flexibility, expand creative scope utilizing extended reality (XR) methods, and save on production costs.
Advancements in LED screens or walls are becoming more sophisticated, as highlighted by LG debuting its new Magnit Series virtual production LED screen where the pixel pitch is down to a microscopic 1.5 mm! This provides unprecedented detail and furthers the illusion that the subject is truly in the created environment. Canon also showcased its EOS C300 Mark III cameras having the ability to integrate with virtual production screens allowing the LED wall (and the virtual-created world it is conveying) to respond in real time and adjust accordingly with camera movements to enhance the realism.
"

Given the budget constraints of content production, we anticipate more corporate studios to embrace virtual production in the coming years.

"
Live and Remote Production Are Gaining Mindshare
Increasingly, live production capabilities are becoming more important to broadcasters and content creators worldwide, and larger vendors have taken notice of this demand. Sony unveiled a new software-based live production platform that enables broadcasters to manage their live productions from the cloud, on-premise, or in a hybrid arrangement.
Ross Video, one of the largest sports broadcasting solution providers, showcased various live production capabilities such as switching and editing tools to better serve its robust client list. While live production is becoming a priority, remote production capabilities were also increasingly discussed among the NAB show floor – the ability to control a camera remotely and where a director can be anywhere and not necessarily in the same location where the cast and crew are capturing the content.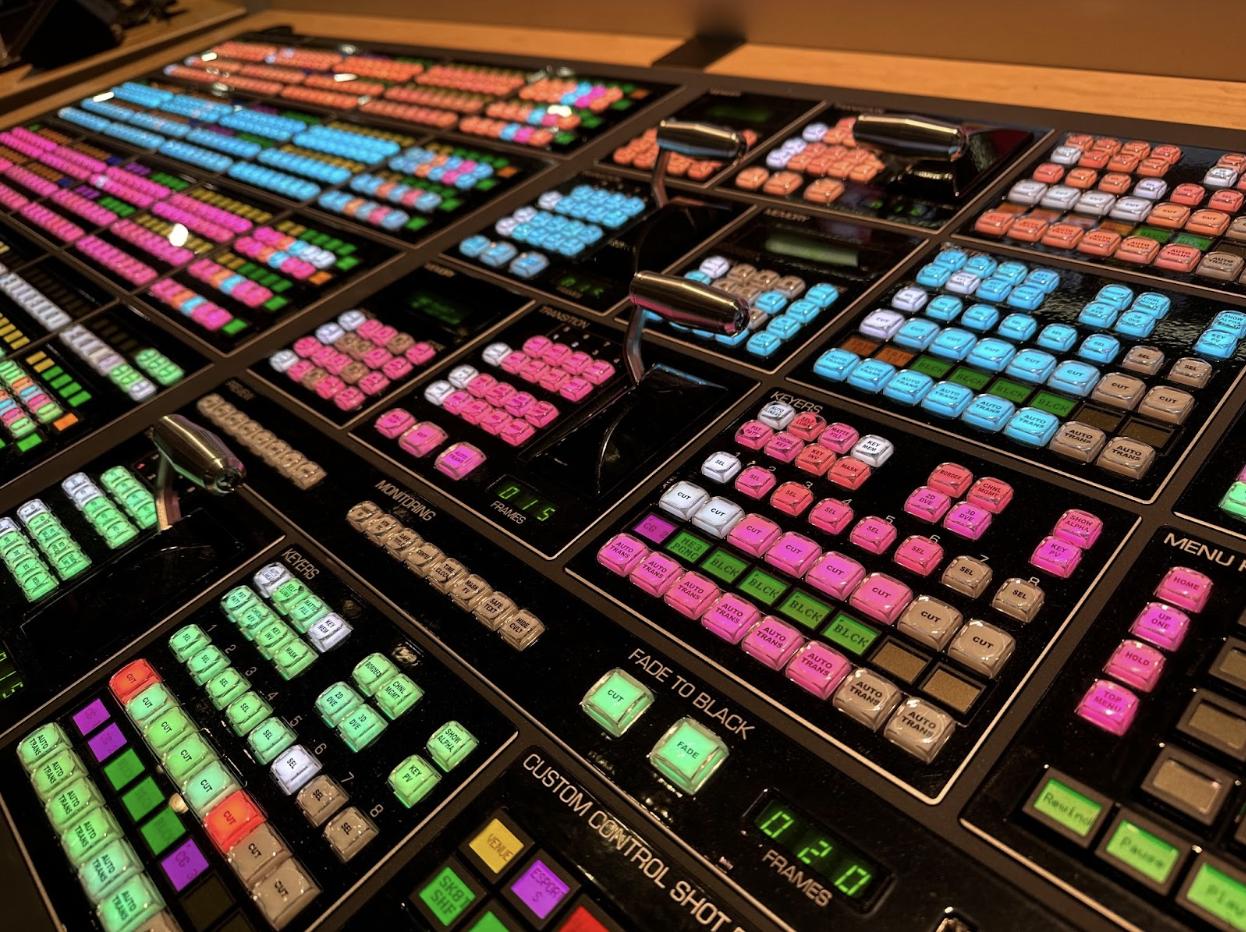 The necessity of remote production may have been exacerbated by the COVID-19 pandemic, but the value of remote production is enduring given its inherent ability to dramatically reduce costs and potentially improve sustainability for the media industry. Net Insight and Mo-Sys showcased a remote production demo that highlighted very low latency (a huge bottleneck for remote productions) and precise camera movements controlled remotely that can mimic the tactile sensation of handing the camera in person.
VidOvation also presented remote production capabilities by simplifying video transport and offering carrier-agnostic e-SIMs to simplify logistics with global remote productions. As content creation velocity accelerates and production teams struggle to keep up, remote production may be a future archetype to become more efficient and cost-effective while still maintaining and preserving high-quality production.