Sven Dreesbach, an award-winning filmmaker based in Los Angeles, has collaborated with renowned directors like David Fincher, Joseph Kosinski, Edgar Wright, and Andrew Thomas Huang, acquiring a sophisticated understanding of how to tell a great story. Fearless in his approach, Sven pushes the boundaries of technology to create exceptional commercial and branded content like his most recent piece for Oceaner Freediving, Bird's Eye View, a dreamy, hypnotic meditation on the art of freediving, that he shot with an iPhone 13 and Filmic Pro.
Freediving, an awe-inspiring sport that pushes the limits of human potential underwater, has gained significant popularity in recent years. One remarkable individual who has emerged as a prominent figure in the freediving community is Sarah Sylvester. Known for her passion for the sport and remarkable achievements, Sylvester recently embarked on a daring adventure off the coast of Catalina Island, donning Oceaner's cutting-edge 6.0mm REC45 wetsuit, to explore the watery depths.
From the film's official press notes:
"Bird's Eye View" centers around a single dive on a single breath, taking the viewer on a journey back to a time when our lives had just begun. Told via underwater photography of a freediver exploring a kelp forest in the ocean's depths, "Bird's Eye View" explores the primal relationship between people and the sea. It dares to shine a light on what viscerally attracts us to the water by drawing a direct connection to instincts long lost along our path to becoming human.
"

Filmic Pro is my go-to app for any content I shoot on the smartphone. Its control over the camera and the image quality have impressed me from the very beginning.

" –

Sven Dreesbach
Filmic Pro + Frame.io
Dreesbach was one of the first content creators to take advantage of Filmic Pro's groundbreaking integration with Frame.io's Camera to Cloud (C2C) framework, the fastest and easiest way to get footage from a camera to a creative team of collaborators — anywhere in the world. 
Shooting off the coast of Catalina, Dreesbach was able to generate low-bandwidth proxy versions of Filmic Pro clips and upload them directly to the cloud. From there, this footage was instantly available to his team of collaborators (as well as client reps for Oceaner) directly within Frame.io, thus allowing editors, producers, colorists, and sound designers to begin working on footage in near real-time.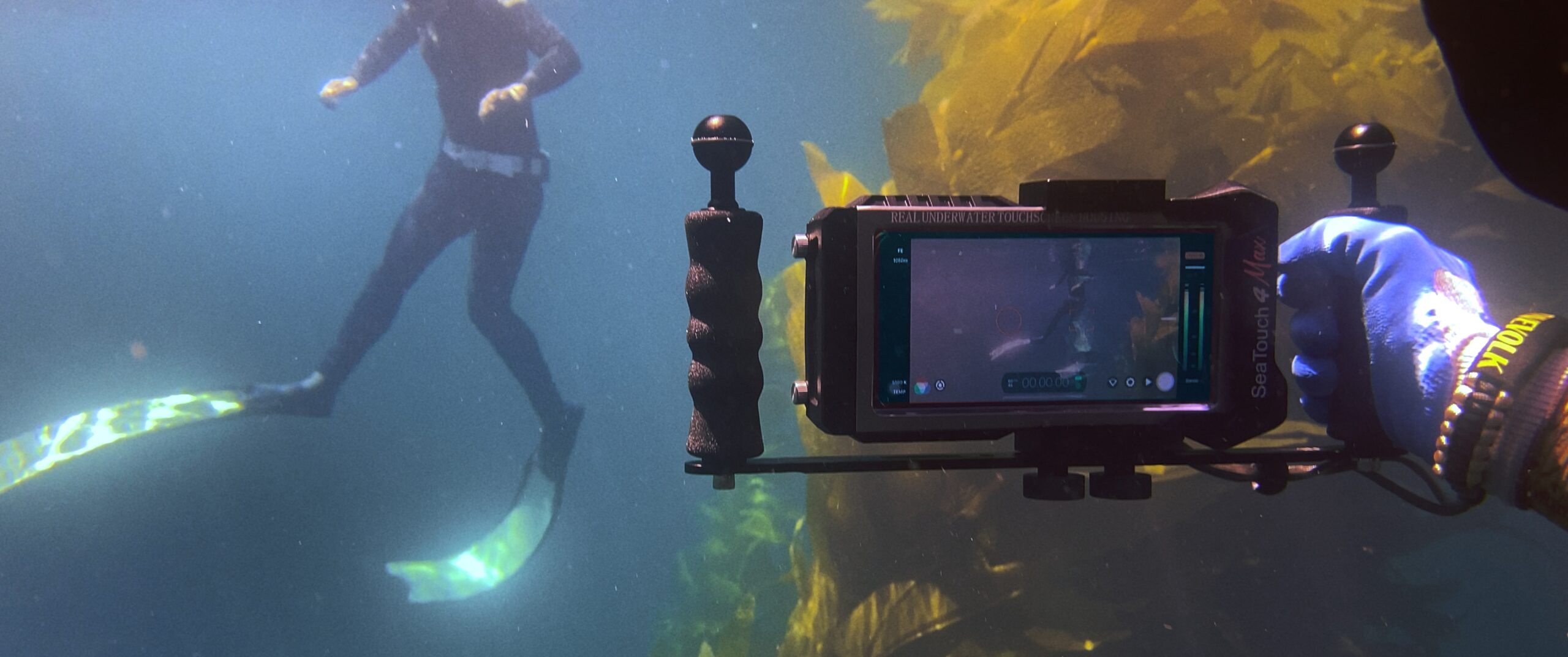 "Combining Filmic Pro with Frame.io's

 C2C enhances the overall filmmaking experience and streamlines collaboration between me and my team.

" -Sven Dreesbach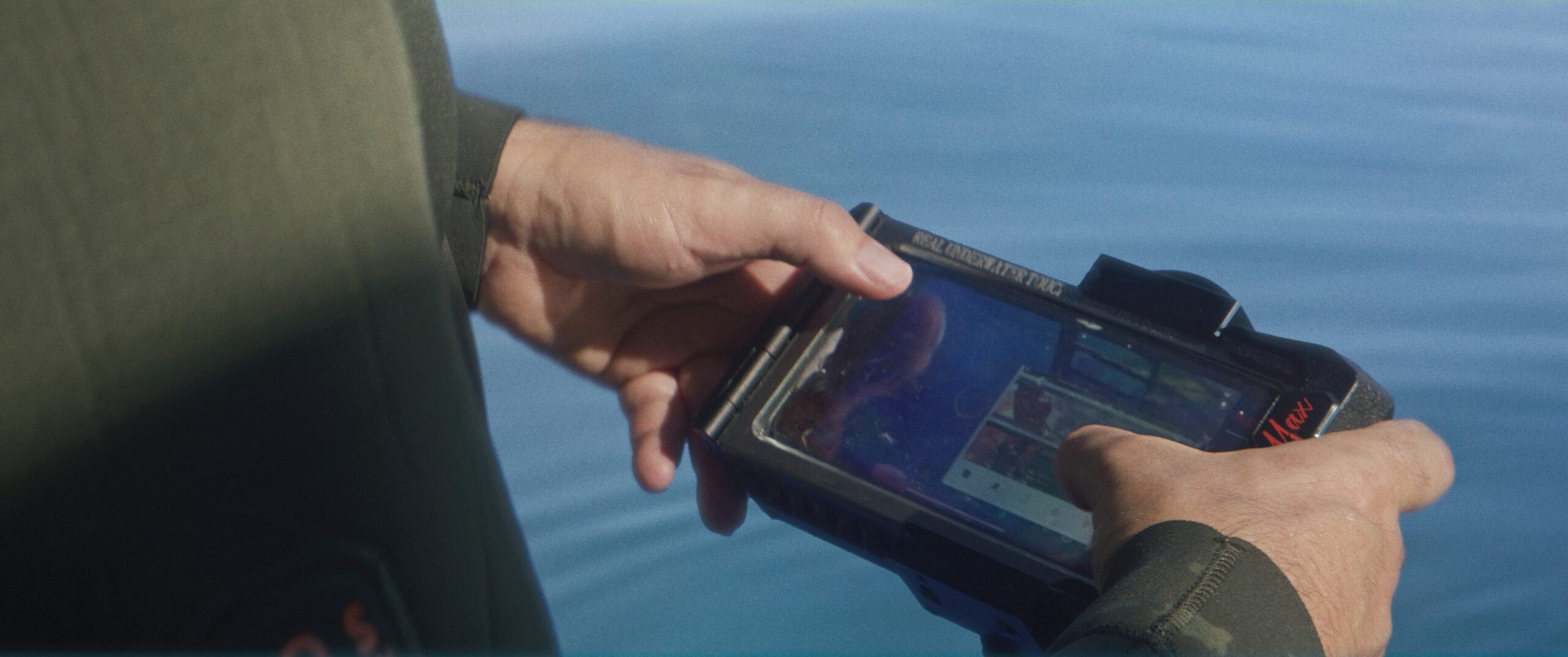 A Cinema Camera in Your Pocket (or Your Wetsuit)
Mobile filmmaking has revolutionized the way we capture and share stories. With the evolution of smartphone technology and cinematic advancements of Filmic Pro, the power to create high-quality films is now accessible to everyone. No longer constrained by bulky cameras and lighting rigs, filmmakers like Sven are able to follow their stories wherever they lead, whether that's underwater off the coast of Catalina Island or to elevations well above sea level.
From manual controls for exposure, focus, and white balance to advanced audio recording options, Filmic Pro empowers filmmakers to have complete control over their creative vision, democratizing the art of filmmaking and opening doors for aspiring filmmakers to showcase the incredible storytelling potential that we each possess.
Go behind the scenes with Sven and his team to learn more about the creation of Bird's Eye View using Filmic Pro and Frame.io's Camera to Cloud platform integration in this video:
Bird's Eye View has played at film festivals worldwide and won an impressive array of awards at two of the most prestigious commercial production showcases in the world:
Best Use of Videography/Cinematography
Gold Medal – Branded Entertainment-Sports
Gold Medal – Branded Entertainment-Commercials
Bronze Award – Best Cinematography
For a further peek behind the scenes, here are some images of Sven and his team on (and in) the water!